Key Stage 1 Nativity
On Tuesday 10th and Wednesday 11th December our Key Stage 1 children performed 'A miracle in town' - their retelling of the Nativity Story. The staff and children worked incredibly hard leading up to this performance and we had a wonderful turnout from parents.
For more pictures of the performance, please see our gallery.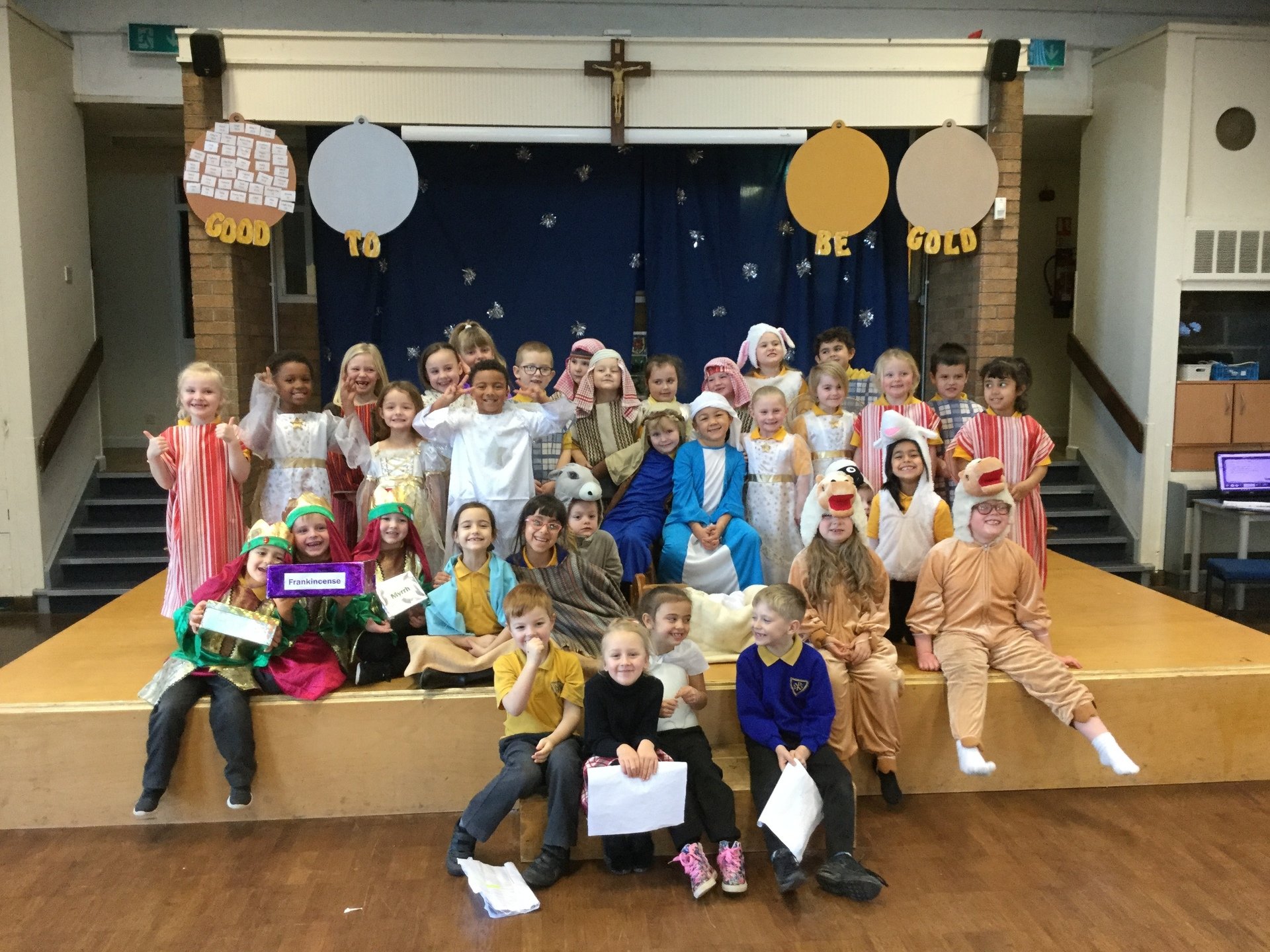 We are extremely proud of the children for their performances and we would like to thank all the parents that gave up their time to support us with this.
star pupil
We have yet another amazing pupil with us at St Pius X whose achievements we would like to share with you...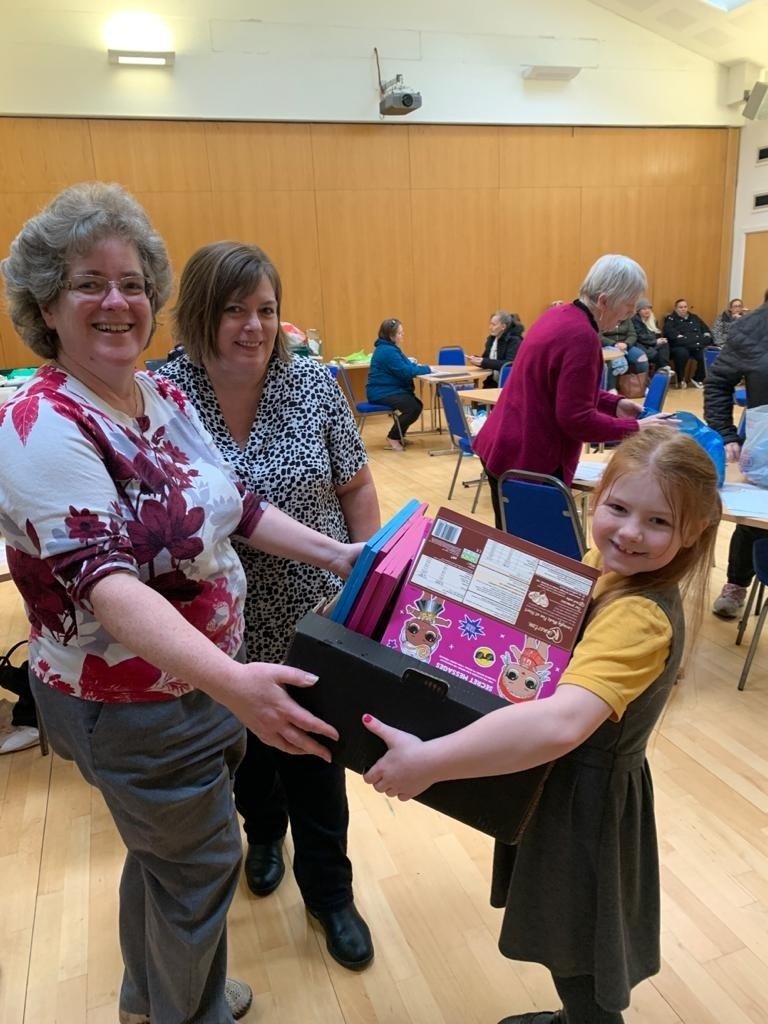 As well as progressing massively in her reading, this month Angel has used her own pocket money to by items for our local food back at the Withywood Centre.
Angel is a true role model for perseverance and generosity and we are incredibly proud to have her as a member of our school.
All queries relating to the school, request for paper copies of this website content and curriculum content should be directed to Denise Fannin (Interim Headteacher) stpiusp@bristol-schools.uk.
DSL, Denise Fannin: d.fannin@st-piusx.bristol.sch.uk
SENDCO, Georgina Fahey: g.fahey@st-piusx.bristol.sch.uk.
Chair of Governors, Ellie Nye: e.nye@st-piusx.bristol.sch.uk.
St Pius X Catholic Primary School is a Diocese of Clifton school: https://cliftondiocese.com/
St Pius X Catholic Primary School falls within the Bristol City Council Local Authority Area https://www.bristol.gov.uk/.
The school complaints policy is shown in the policies tab of this website.
FIND OUT MORE ABOUT THE IMPORTANCE OF GOOD ATTENDANCE IN OUR PARENTS' LETTERS SECTION.
For further information go to: https://www.gov.uk/school-attendance-absence
Reading with children is one of the most important things you can do – as parent, grandparent, carer, teacher, teaching assistant or volunteer.
Find useful resources to support reading at home at:
Words for Life - reading and well-being
http://www.wordsforlife.org.uk/node/1648
inset days
Monday 6th July 2020
Monday 20th July 2020
The Governing Body of St.Pius X Primary School are consulting on their proposed admission arrangements for the 2021-2022 school year. You are invited to make any comments you may wish for consideration on the proposed arrangements by the 9th December 2019. Final arrangements will be determined by the 28th February 2020.
Comments should be sent to: The Clerk to the Governors at St.Pius X Catholic Primary School, stpiusp@bristol-schools.uk or Gatehouse Avenue, Bristol, Avon BS13 9AB.
Click to follow us on Facebook
Keeping children safe online
At St Pius X Primary School, safeguarding is of the utmost importance to us. With the rising popularity of technology, social media, and online gaming, our aim is to support parents in keeping our children safe whilst using online platforms. Below, are links to ParentZone and Family Online Safety Pages from the BBC with lots of tips and information to support you at home.
Simply click the images below to be directed to the page of your choice.