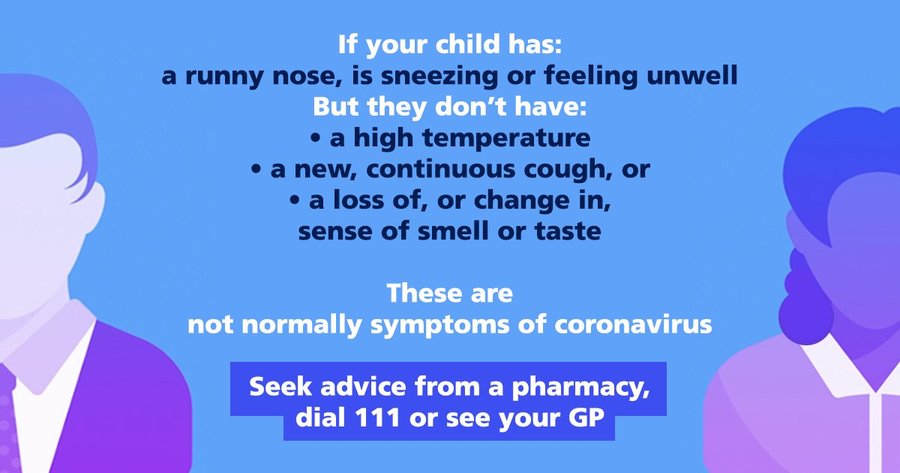 SIX TOP TIPS
To Keep Primary Kids Safe Online During School Closure
Please find below our risk assessment and documents relating to procedures in school relevant to the current situation.
Documents will be updated regularly to reflect the current procedures in place.
please select your preferred document from the list below:
What you should do if you suspect that you or a member of your household has COVID-19
The main symptoms of coronavirus are:
a high temperature – this means you feel hot to touch on your chest or back (you do not need to measure your temperature)
a new, continuous cough – this means coughing a lot for more than an hour, or 3 or more coughing episodes in 24 hours (if you usually have a cough, it may be worse than usual)
a loss or change to your sense of smell or taste – this means you've noticed you cannot smell or taste anything, or things smell or taste different to normal
Most people with coronavirus have at least 1 of these symptoms.
If you have any of the main symptoms of coronavirus:
Get a test to check if you have coronavirus as soon as possible. https://www.nhs.uk/conditions/coronavirus-covid-19/testing-and-tracing/get-a-test-to-check-if-you-have-coronavirus/
Stay at home and do not have visitors until you get your test result – only leave your home to have a test.
Anyone you live with, and anyone in your support bubble, must also stay at home until you get your result.
use the links below to view guidance from the government and public health england
Helplines and websites for your child and or young person
If your child or young person would like to speak to someone anonymously, they could try calling a helpline or visiting websites such as ChildLine and The Mix.
Shout provides free, confidential support, 24/7 via text for anyone at crisis anytime, anywhere.
You can:
text SHOUT to 85258 in the UK to text with a trained Crisis Volunteer

text with someone who is trained and will provide active listening and collaborative problem-solving
ChildLine provides a confidential helpline for any child with a problem. It comforts, advises and protects.
You can:
The Mix provides a free confidential helpline and online service that aims to find young people the best help, whatever the problem.
You can:
call 0808 808 4994 for free – lines are open from 11am to 11pm every day

access the online community
Rise Above is a digital resource developed to address health challenges, including COVID-19, in a way that resonates with young people. It offers a digital hub providing young people with a safe and inspiring space where they can learn how to deal with the issues that matter to them and build their resilience and confidence.
LGfL-DigiSafe-Poster-A3-scares.pdf
LGfL-DigiSafe-Online-Tutors-Safeguarding-Guidance.pdf
Parent-Top-Tips-Safe-Online-Corona.pdf