Admissions Arrangements
If your child was born between 1st September 2016 and 31st August 2017 you will need to apply for a school place by 15th January 2021 for the school year 2021-2022
If you are interested in registering your child for a place at St Pius X Primary School, there are various routes to take for pupil admissions.
If you wish to start your child's learning journey with us in Reception Class in September, the best way to apply for a place with us is through Bristol City Council School Admissions.
There are set guidelines on when you'll need to apply for a school place, so it's important to make sure you're aware of these when applying.
For further information on applying for Reception Class place, click the image below to be directed to the Local Authority website.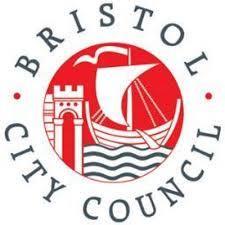 If you would like your child to start with us at any point during the school year, you will need to complete an Application for Admission - you can obtain one of these from the school office., or download a copy at the bottom of this page.
Once you have completed this form, the admission process usually takes around 10 days. This process will include consultation with our Admission Governors and where relevant, communication with your child's current school. This process allows us to ensure we have all the information we need to ensure a smooth transition and settling in period for your child.
We accept in-year admissions for all classes across the school from Reception to Year 6.